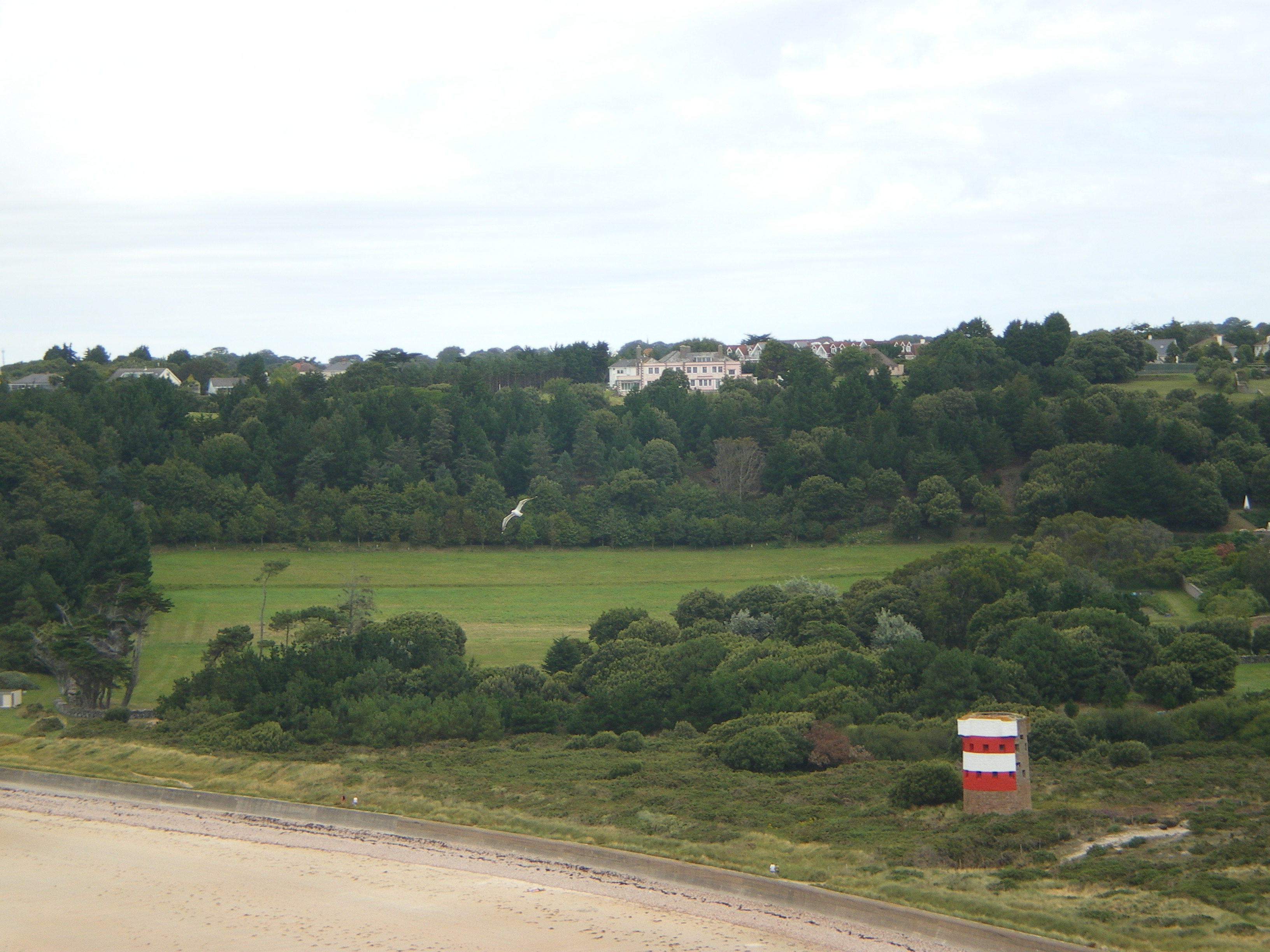 On the 31st of July, it was announced in Jerseys local paper, 'The Jersey Evening Post', that plans had been submitted as far back as February 2009, to demolish 'Windward House' on Mont Sohier, St. Brelade in Jersey. As it stood, Windward House was a single residence which blended comfortably into the headland overlooking the picturesque bay of Ouaisne on Jerseys south coast. When it has lived in, its surrounding gardens were awash with colour and variety, from small plants, to shaped trees. The gardens were divided up with hedgerows and we split onto levels with Jersey granite being used to create rockeries. The house was perhaps best known to many people as the home of the fictional millionaire 'Charlie Hungerford' in the BBC television series Bergerac, which was filmed in the island during from 1980 until the early 1990's.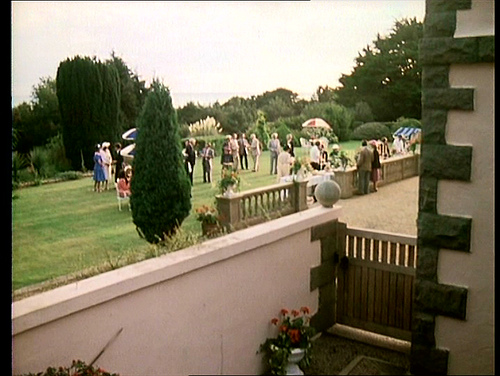 This website was originally set up to campaign for the preservation of the building, based mainly on its historical importance. Not only was the house was built for a purpose (see history page), but it was also one of the oldest 'traditional' jersey homes standing. Incorporated within its grounds were a servants house, apple crusher used for cider production throughout the war years and into the 50's and a fruit garden. Not only this, but the interior had been left almost unmolested since its contruction, with original 30's light swithces, fittings and even a very early example of an interior passenger lift. It is increasingly rare to find a building with this level of originality in Jersey these days, especially with businessmen or large overseas companies buying up such properties for their land value, and dividing them into plots for a higer return.

As previously mensioned, the building and land was steeped in traditional Jersey history and held many unique connections to the man responsible for its construction. Its design alone was built with a purpose directly linked to Jerseyman Francis Le Maistre. The house and land were bought by a wealthy 'overseas' businessman, who, unlike his predecessors who embraced the buildings uniqueness, gradue and beauty, allowed the property to decay, due to his want to redevelop the site and construct three detached dwellings and two gatehouses. Thankfully, at the planning sub commitee meeting, the gatehouses were rejected, but the development was still passed.

The granting of permission has led to the owner now being able to build within a green zone ( a zone designated by the States of Jersey where development should not be taking place) and will thereby be building on land which is currently unoccupied by property, and has once again lead to another unique site being split up in order to increase ones profit margin at the expense of loosing what was a unqiue example of 1920's architecture.

Windward House house was known worldwide through its appearences in Bergerac , and was known locally due to its dominance overlooking Ouaisne Bay. In an ever increasingly overdeveloped Island, Windward House was unique, both architectually and in size, with gardens proportionate to the house . It also contained many traditional features of a Jersey residance, including an original cider press and orchard (currently lying dececrated) which provided us with a link back to a time when cider production was a booming local industry. Is also featured classical features and fittings which have survivied the test of time, mainly due to previous owners having attempted to keep the house as close to its original condition as was practicle. Its architectual features, namely its L shaped design and it 'watercolour corridors', stand as a unique connection to the Jerseyman who built the property. Throughout the buildings history, it had remained in excellent condition until ownership passed to the current overseas businessman who currently owns the plot, who appeared to have been responsible (from good sources) for stripping the building of its plants and beauty, and allowed the building to fall into such a state of decay which no doubt aided hm in his application for redevelopment (see links page, BBC).